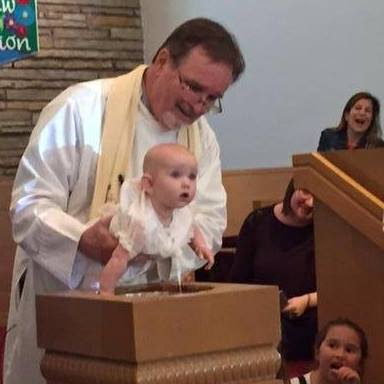 Pastor Jim has been in the Christian ministry for 41 years, serving in Chicago, Milwaukee and retiring from a church in Waukesha. He is currently the "Interim minister" for St. Pauls. He plans to serve the church until they find a new settled pastor.
Jim's hobby is painting in oils, often out of doors. Jim also plays guitar and loves to lead the church in singing.
Abbey Harkins is our minister of music who plays piano and organ, leads the choir, picks the hymns and works with children. See more about her under the "music" tab.